Brock & Decker Real Estate
What makes us special?
Hi! We're Sue & Sammy - a full-service, fully licensed, Real Estate marketing team whose main focus is on our clients and customer service. We love to work with sellers and buyers helping to navigate the process and transactions. With over 28 years in the Industry, we bring a unique combination of loads of experience + a team member with a background in marketing and design. Coupled with our community involvement, we believe we can help to strengthen and grow our Marshfield and surrounding communities.

Sue Decker

With over 20 years of real estate experience Sue Decker and her team continue to excel more and more every year. Her involvement in our local community has given her many awards through countless organizations. Sue has also served on several committees on a state level with the WI Realtors Association, such as: the convention committee and the Real Estate school. With a heart as big as a Leprechaun's pot of gold, a sense of humor that can outshine everyone, a love for life, family and friends that is beyond words, she is a shining example of what we should all be like. She treats every one of her clients and customers like they are her only one. If you have any real estate needs, contact Sue Decker of Brock & Decker!
Sammy Brock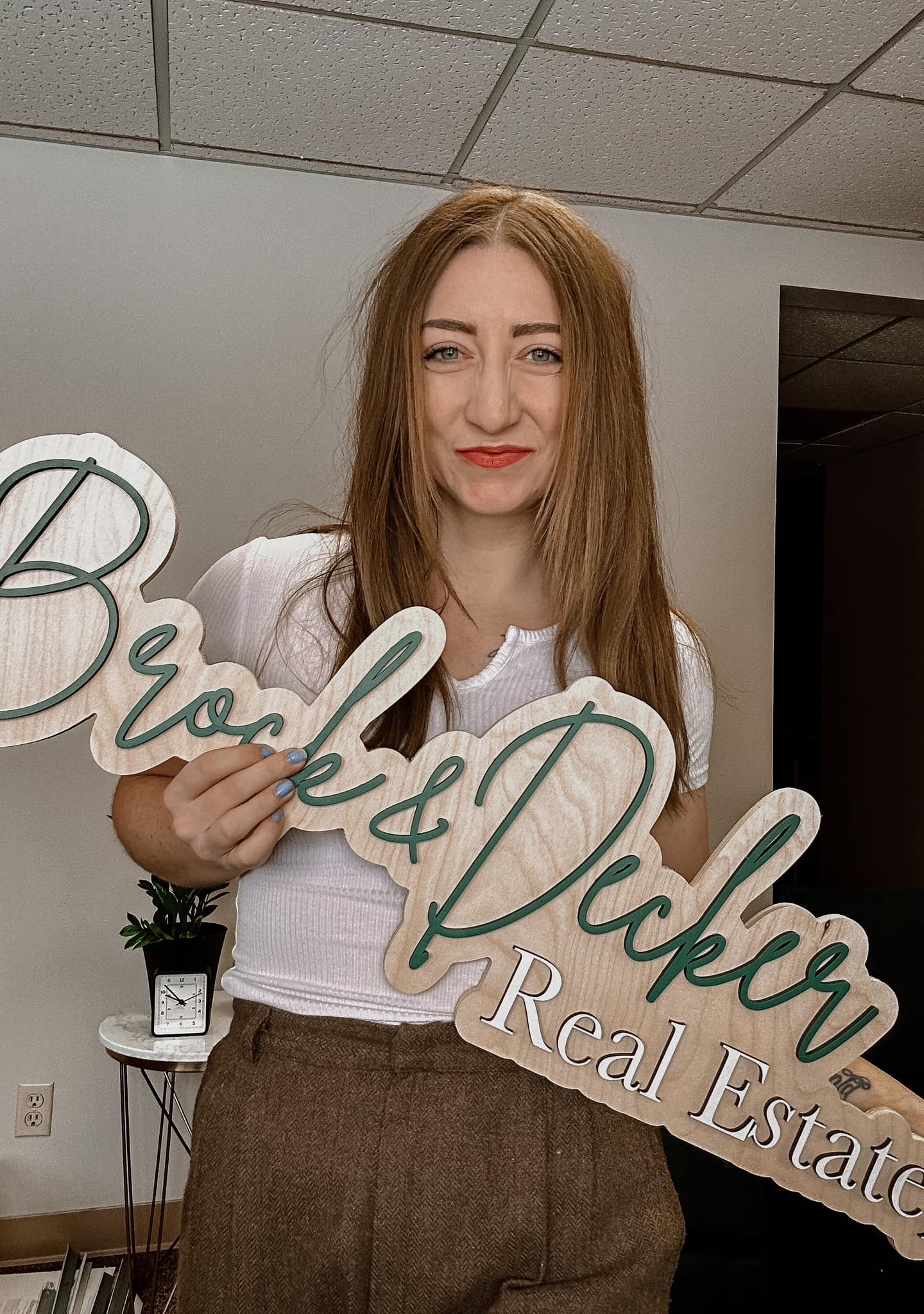 Sammy was born and raised here in Marshfield, where she spent many days roller skating around Melody Gardens, participating in various sports programs in Columbus Catholic High School, and focused much energy furthering my creative skills in the arts.
Since she was just 7 years old, she knew she wanted to work in the Real Estate industry. She would follow market trends, attend open houses, and print out spec sheets to learn about each of the homes. Upon the graduation of high school she attended the University of Wisconsin-Milwaukee where she graduated with a Bachelor of Fine Arts degree in Graphic Design & Marketing, as well as receiving her license in Real Estate.
She has been working in the real estate industry ever since, and is very proud to have had the opportunity to be part of Brock & Decker Real Estate. It is her intention to not only service all Real Estate needs, but to also support and be involved in this wonderful community.